To enjoy a family vacation in Los Cabos, El Ameyal Hotel & Family Suites offers comfortable and spacious suites with an independent bedroom with private bathroom and a spacious kitchen equipped with refrigerator, stove, coffee maker, crockery and kitchenware. Dining room for four people, living room with sofa bed and balcony.
The maximum capacity of the suites is 6 people , children under 10 years old can share the parents' room at no additional charge. We have menus for children in our restaurant that range from $ 40.
Unforgettable family holidays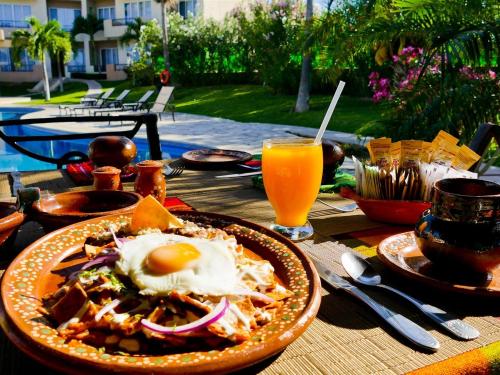 To spend an unforgettable vacation and quality time with the family, we offer a wide variety of options in terrestrial and aquatic recreational activities for all ages, which will allow you to know and enjoy the natural beauty and the main attractions of this paradisiac destination. They are; Walk to the famous and monumental "Arco", swim and meet dolphins, whale watching, Camel Ride, Diving, Snorkeling, ATVs and Bugles, Zipline and Bungee and more tours and tours provided by professional tour operators and experienced in the zone.
It will be a pleasure for our guest service department to suggest and help you coordinate appropriate activities for your family trip in Los Cabos.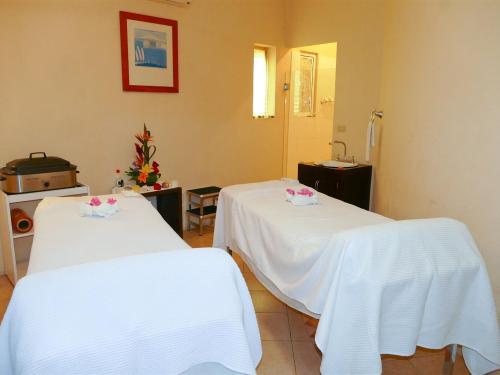 In addition, the rate includes the following services and amenities:
-Internet of high speed
-Dryer and Iron
-Local calls
-Gym, Pool and jacuzzi
-Photocopier and printer
-Parking lot
-Alarm Service
-Laundry service (with extra charge)
-Discount in Spa services